Vast and powerful, the Geely Okavango brings you and your family a Wonderfully Distinct experience.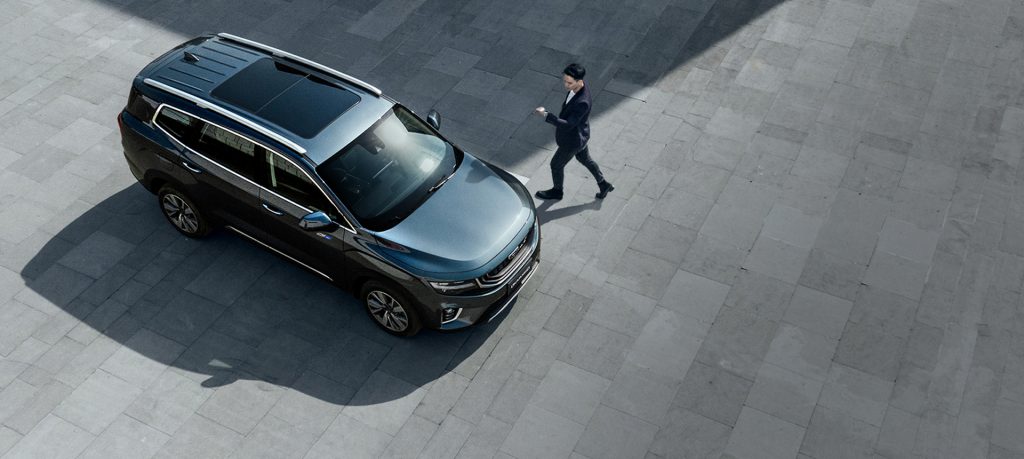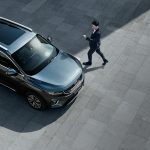 OKAVANGO
URBAN PLUS
With new features that elevate your driving experience, the Geely Okavango is made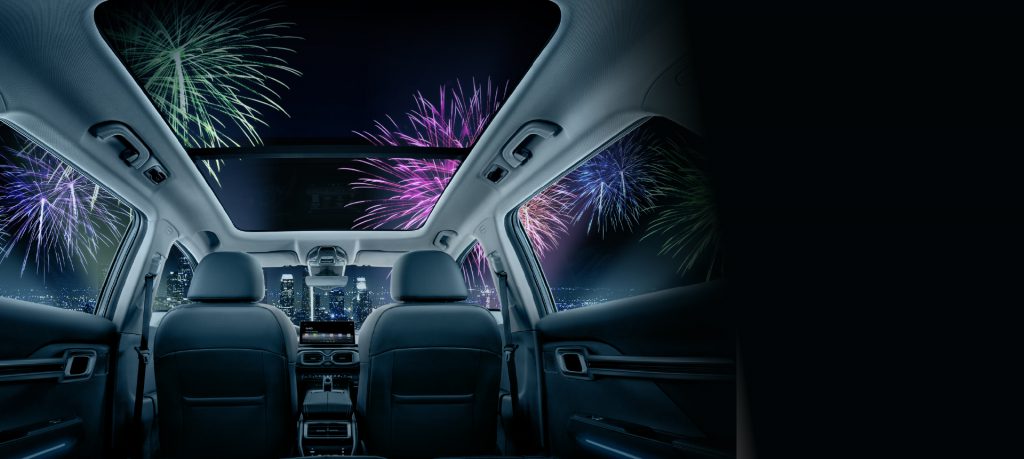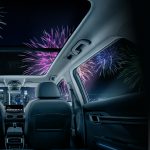 Panoramic Sunroof with Anti-Pinch and Rain Sensors
Look up to wonderfully distinct possibilities and see the open sky above you! With the wide Panoramic Sunroof, you and your family can enjoy even more of the scenic roads you drive on! Now with rain-sensing and anti-pinch technology that keeps you dry and avoids closure when it senses an obstruction.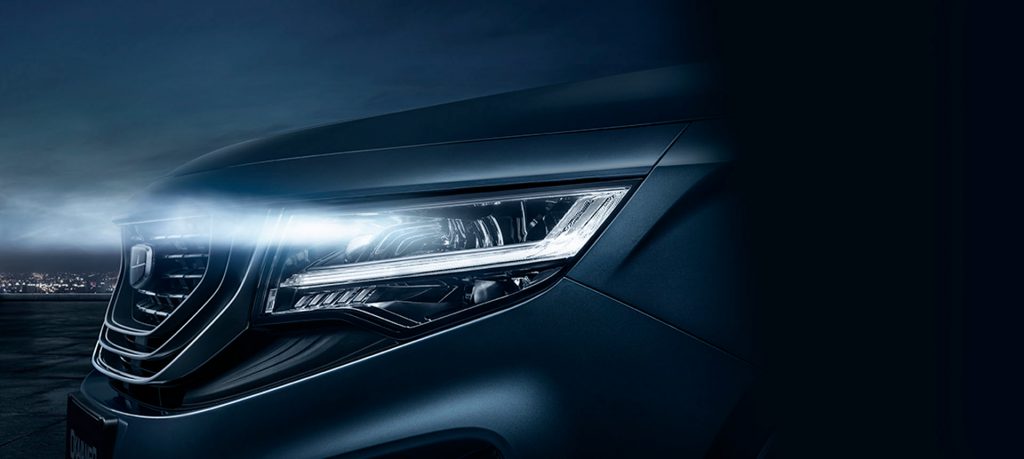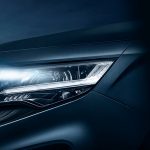 ADB Matrix LED
Enjoy seeing even more of what's up ahead during your wonderfully distinct adventures! Let this advanced lighting technology provide you with better visibility on the dimly lit roads by managing its illumination based on the situation.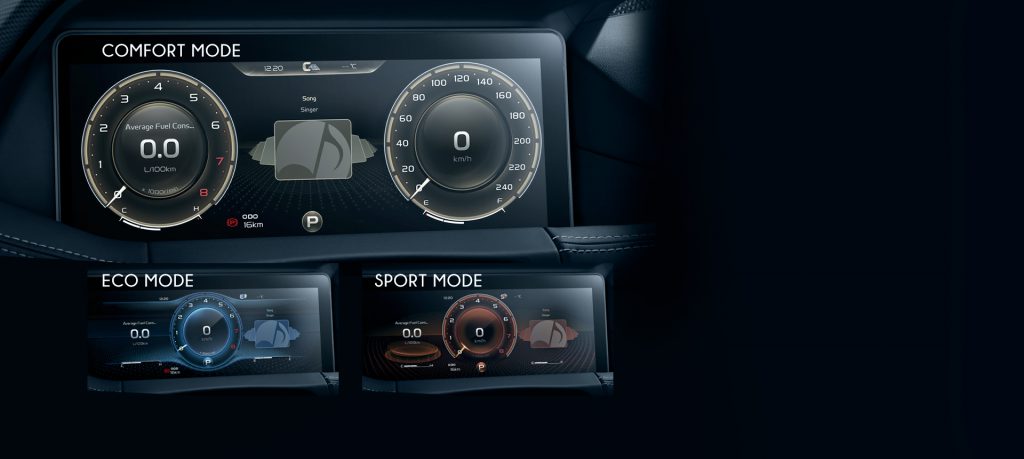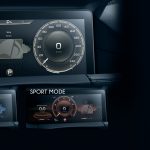 12.3" Full Digital Instrument Panel
Driving becomes even more wonderfully distinct when you're looking at a 12.3-inch Full Digital Instrument Cluster panel. All you need is one glance to see your speed, fuel, battery, and other essential information. This advanced high-definition panel now reflects whether you're in Comfort, Eco, and Sport driving mode to give each trip an even more distinct feel.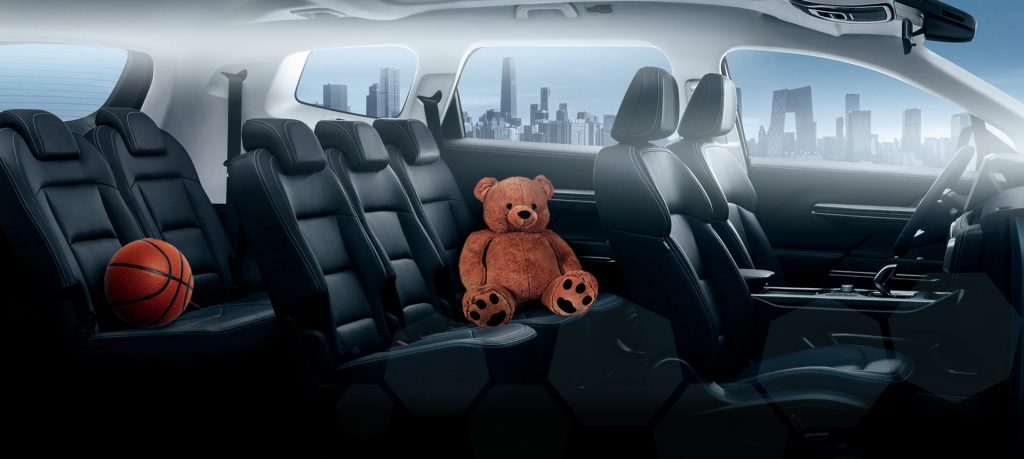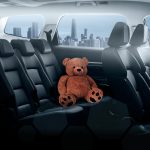 Wonderfully Distinct SPACE
Enjoy a comfortably spacious ride with the smart interior design that makes every drive a unique journey.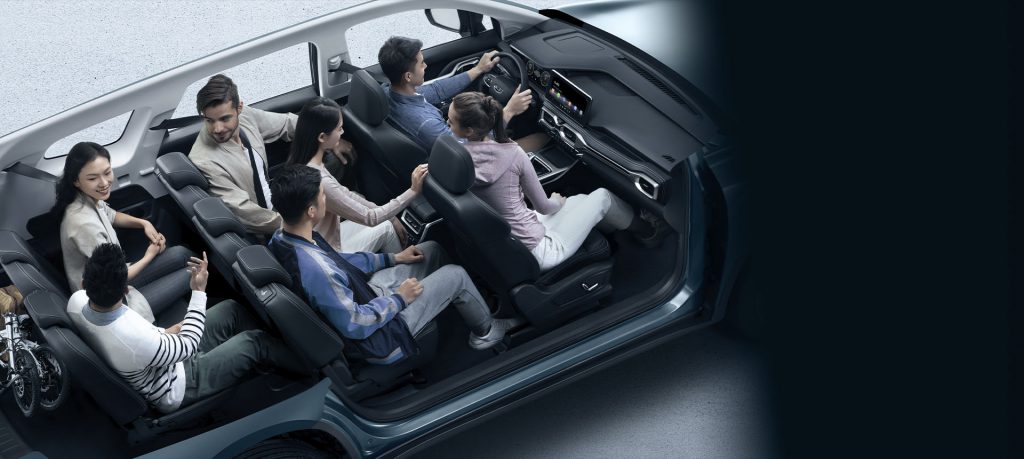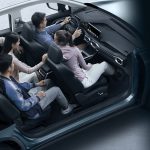 7 Individual Seats
Seven individually controlled seats for maximum comfort for everyone in the family. Whether it's laying back or sitting up straight, every distinct choice is possible.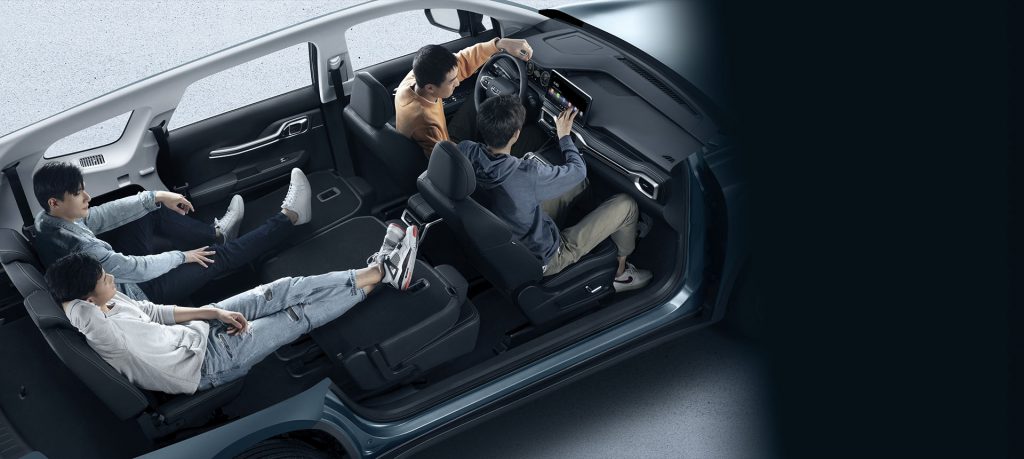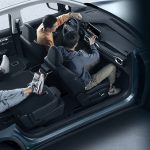 19 Customizable Layouts
Space that adapts to whatever distinct wonder you'll be going to. Whether you're going for comfy seating for the whole fam, or maximum cargo for all your items, the Okavango is built to fit your needs.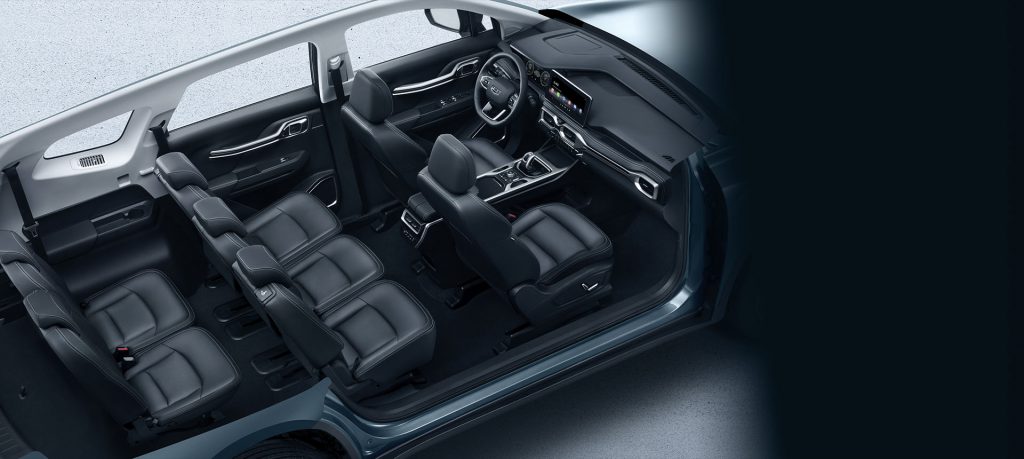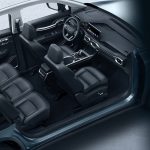 Dimensions
- Length: 4835mm
- Width: 1900mm
- Height: 1785mm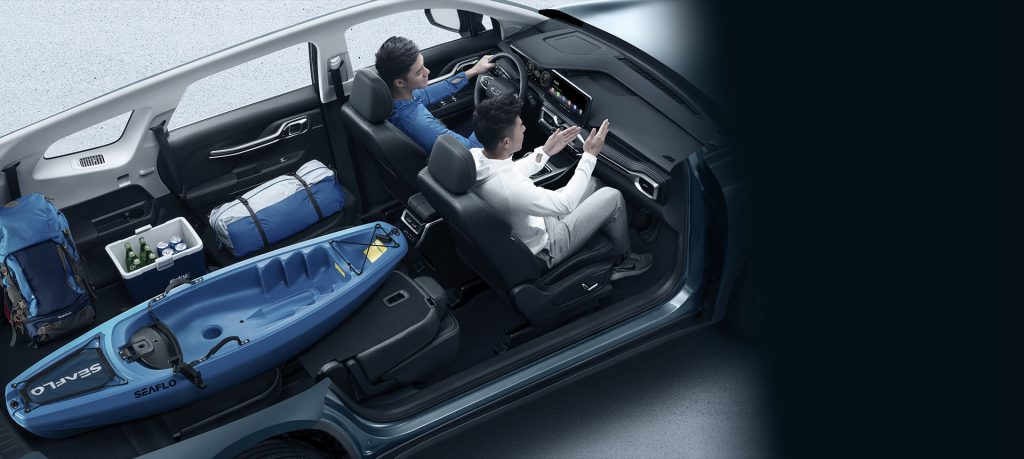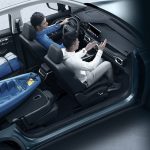 2050L Expanding Trunk space
Have the space you need to bring everyone or anything along for the ride. The 2nd and 3rd rows fold fully flat, so you'll enjoy lots of cargo space and organization.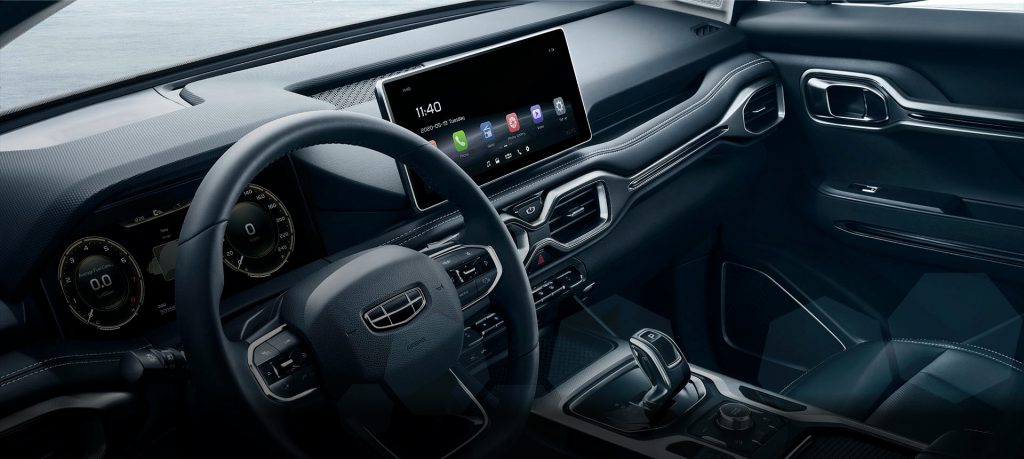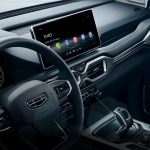 Wonderfully Distinct TECHNOLOGY
Experience travelling in the future with advanced technology for an easier and more pleasurable drive.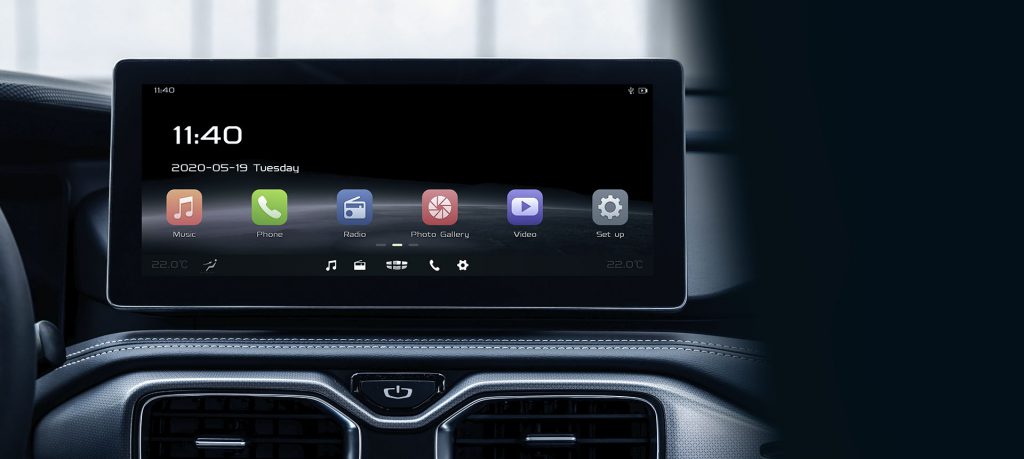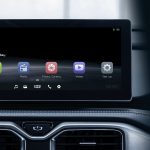 12.3-inch Digital Instrument Panel
All your driving info in a bright and readable panel. One quick glance will tell you all you need from speed, fuel, battery, and other essential driving information.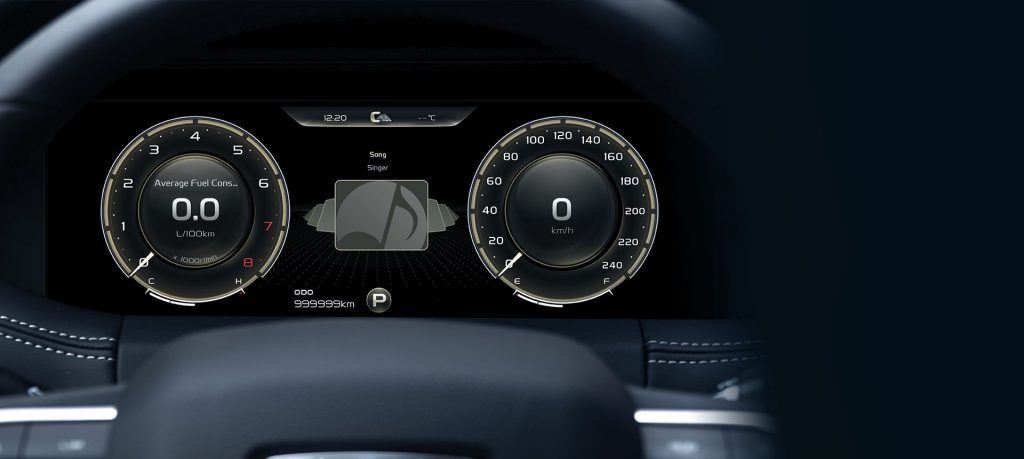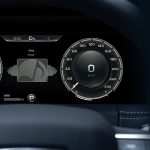 10.25-inch HD Infotainment Panel
See everything from navigation, entertainment, and calls on a large screen. Controlling music for the family, listening to directions, and taking on calls is easier with just quick taps.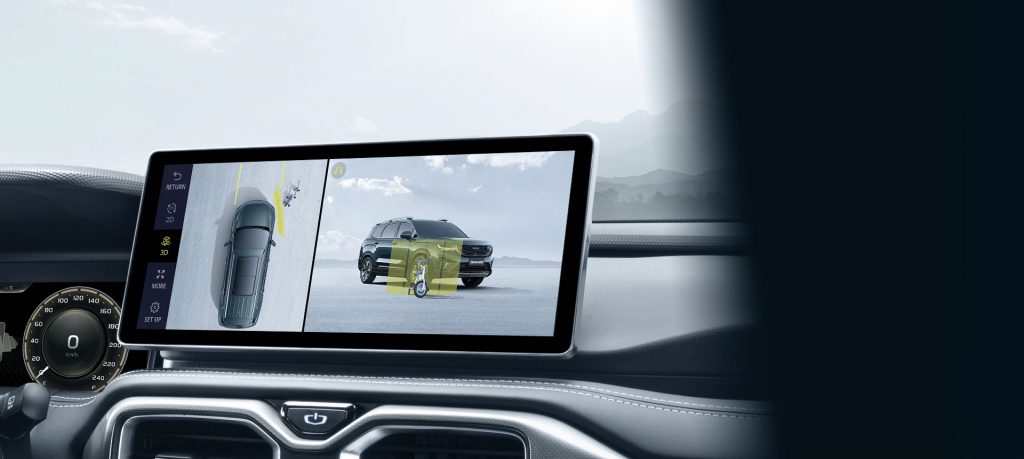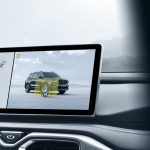 360° Panoramic Camera
See everything around you with tactically placed wide and high-definition cameras. Maneuvering has never been this easy. Whether you're parking or coasting, you can check out what's happening around you by looking at the dash.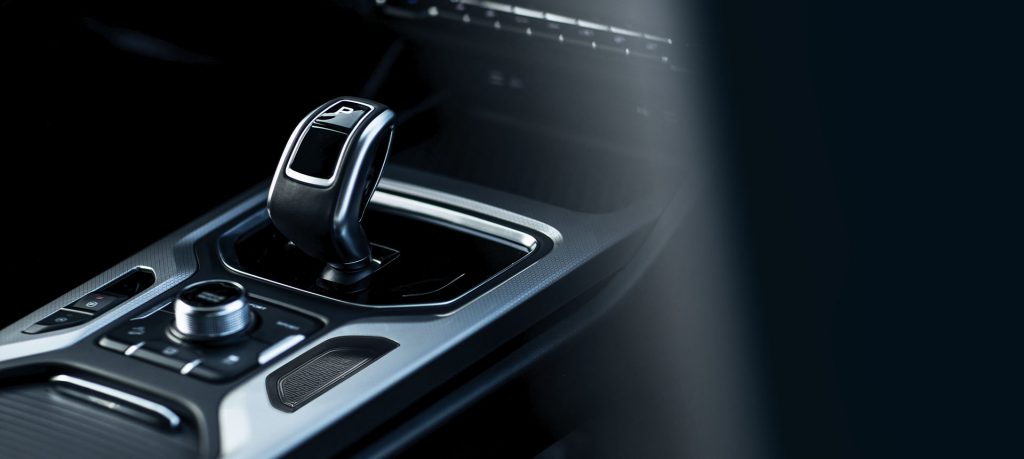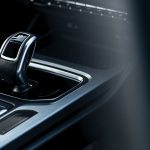 Electronic Gear Shifter
Experience wonderful driving comfort with an easy-to-handle electronic gear shifter. Move through the gears with just a simple flick of the wrist.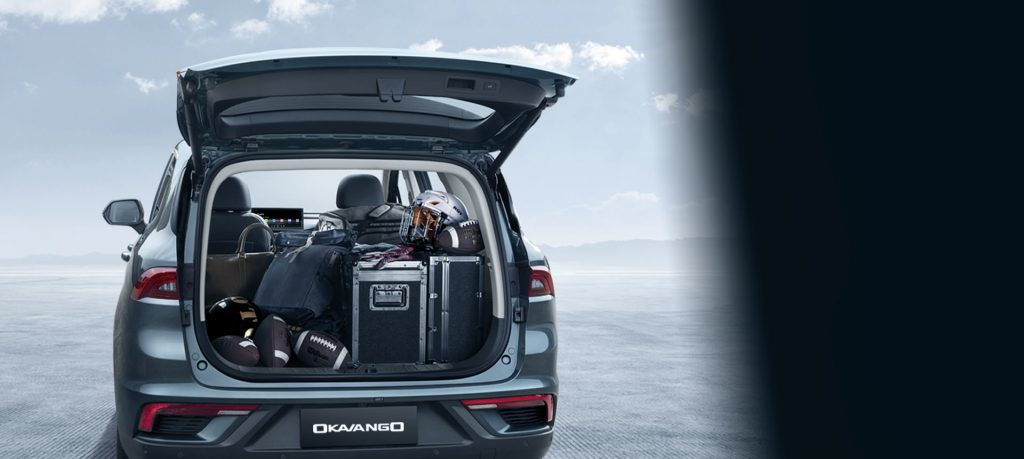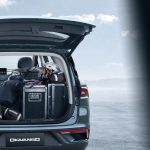 Electric Tailgate with Angle-Memory
Storing items in Okavango's rear is made easy and hassle-free. One push of a button opens the tailgate automatically. It can even remember your preferred angle so you can close it easily as well.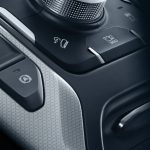 Electronic Parking Brake + Autohold
Give your foot a rest for stop and go traffic. Just step on the brake once to put your car at a full stop. One press of the Electronic Parking Brake firmly secures your car in place.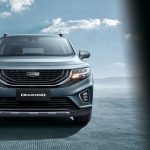 Remote Autostart
Warm-up your engine and cool down your car without even getting inside it. Even when you're chilling inside your home, or getting ready for the road, the Okavango will be ready for your family with just a simple click.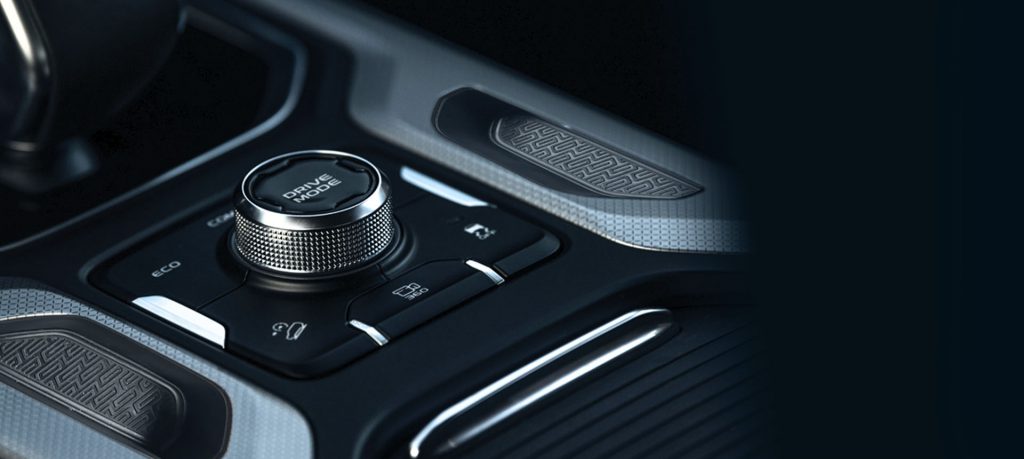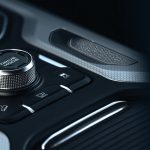 Sport, Comfort and Eco Drive Modes
The wonderfully distinct vehicle adapts to what your journey needs. From Comfort, Eco, and Sport, the Okavango's drive modes let you choose how to take on the road.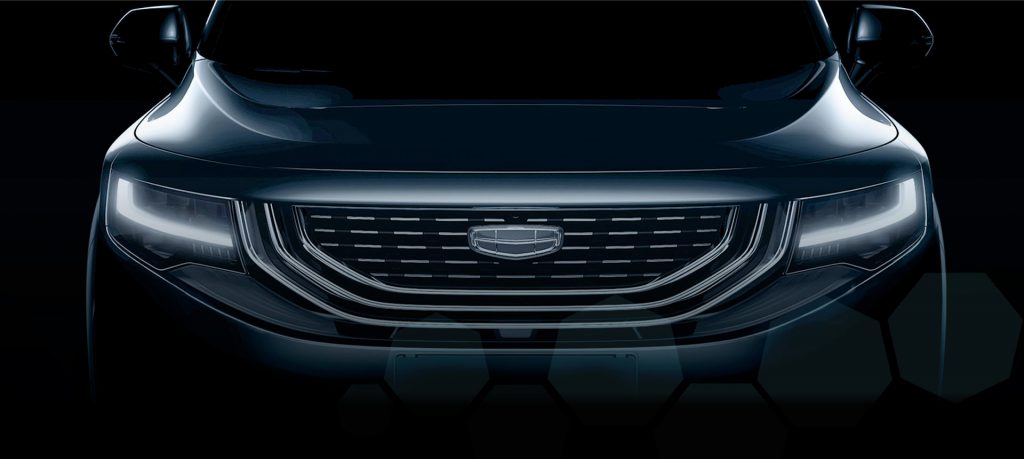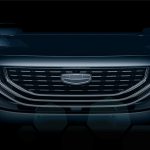 Wonderfully Distinct POWER
Have the confidence to travel with smooth and efficient power, making every drive a distinct adventure.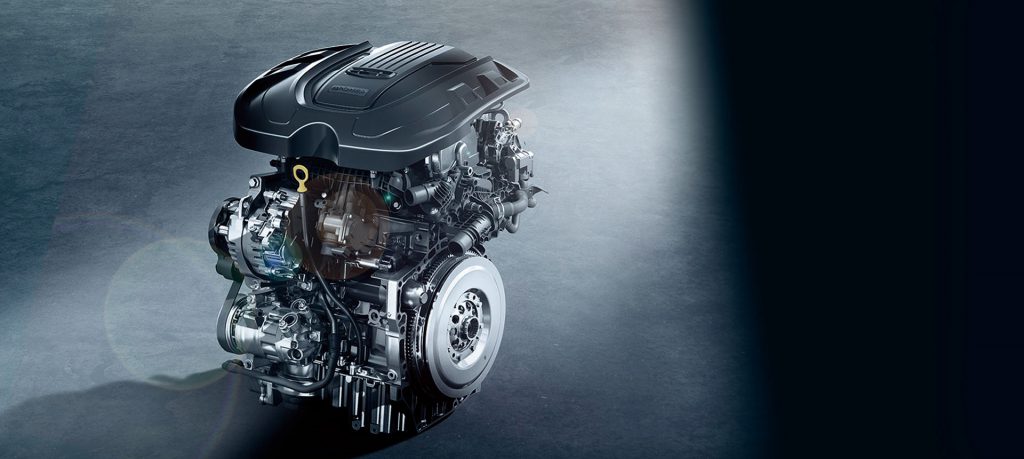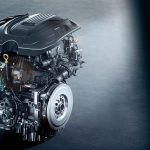 1.5L Turbocharged Direct Injection Engine
Smooth and efficient power you can rely on whenever you and your family want to hit the road.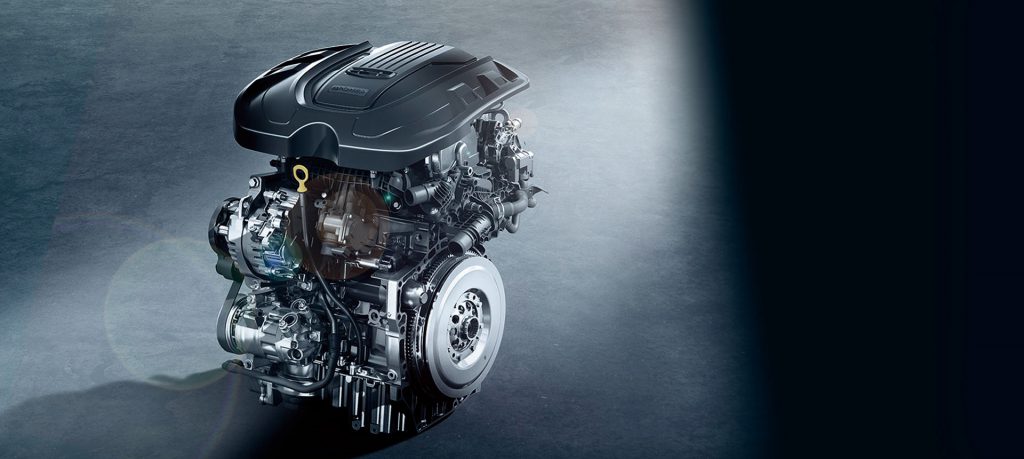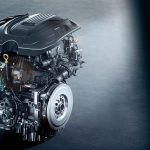 48V EMS
The Okavango lets you take your family on road trips while also helping lower carbon emissions with its advanced mild-hybrid system.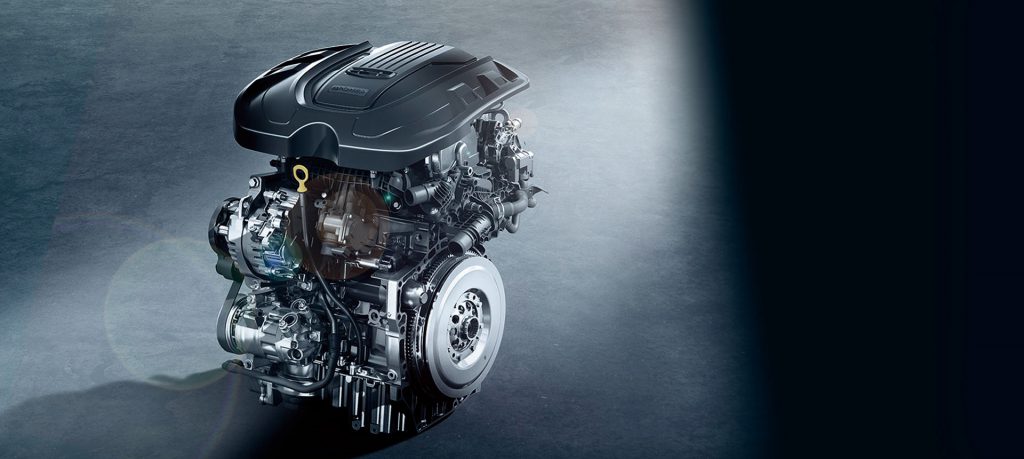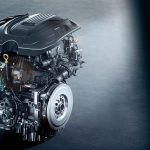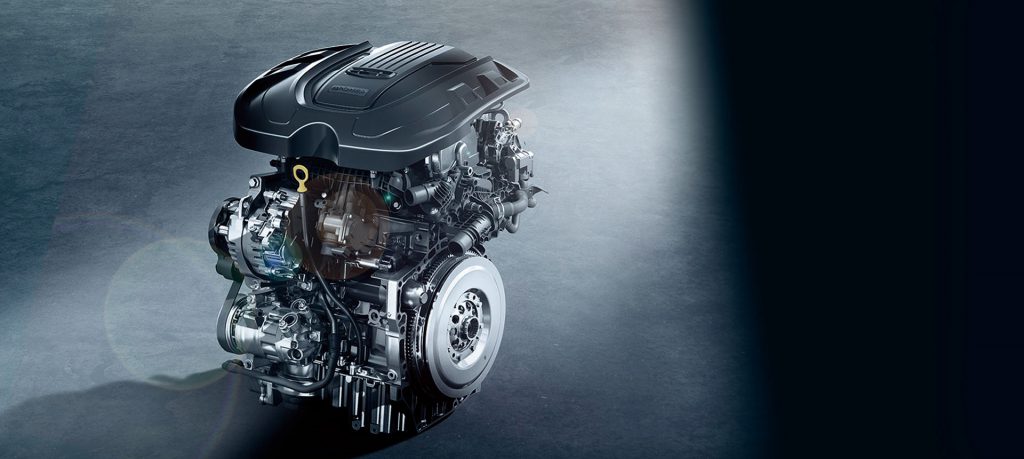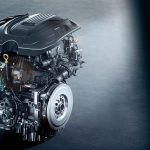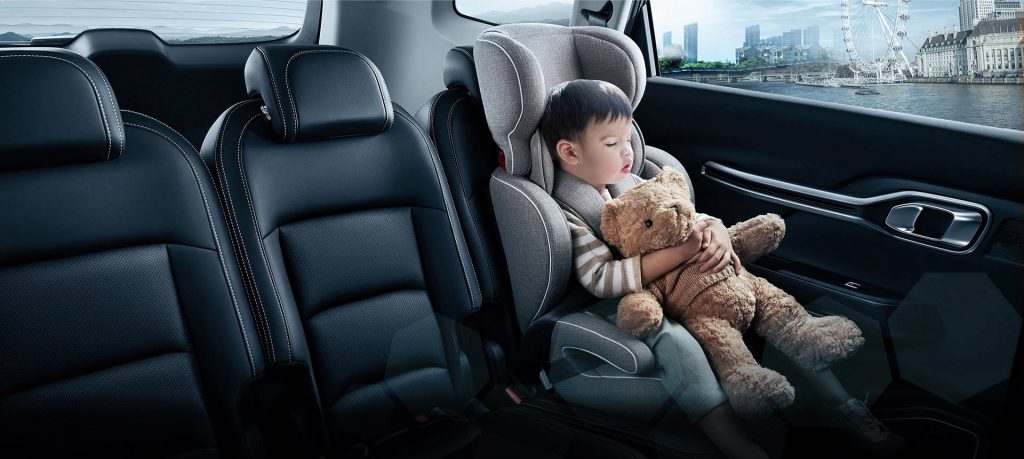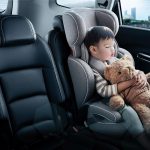 Wonderfully Distinct SAFETY
Have the confidence to travel with peace of mind thanks to advanced safety technologies.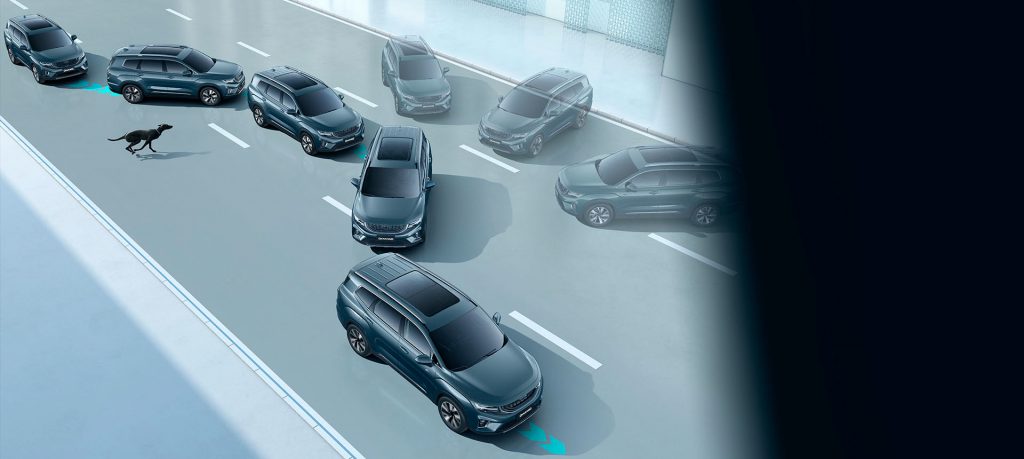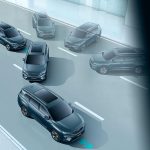 Electronic Stability Control
Keeps your drive stable and comfy with the advanced Bosch 9.3 ESP (Electronic Stability Program). Avoid skids and slips when driving on wet roads.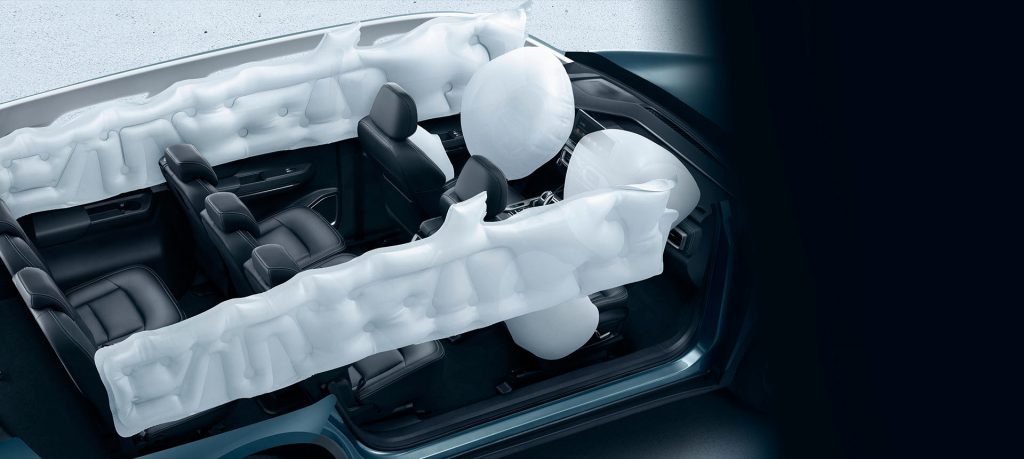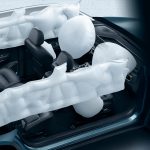 6 SRS Airbags
Added peace of mind for whatever distinct wonder you're going to. The Geely Okavango always ensures you and your family's safety.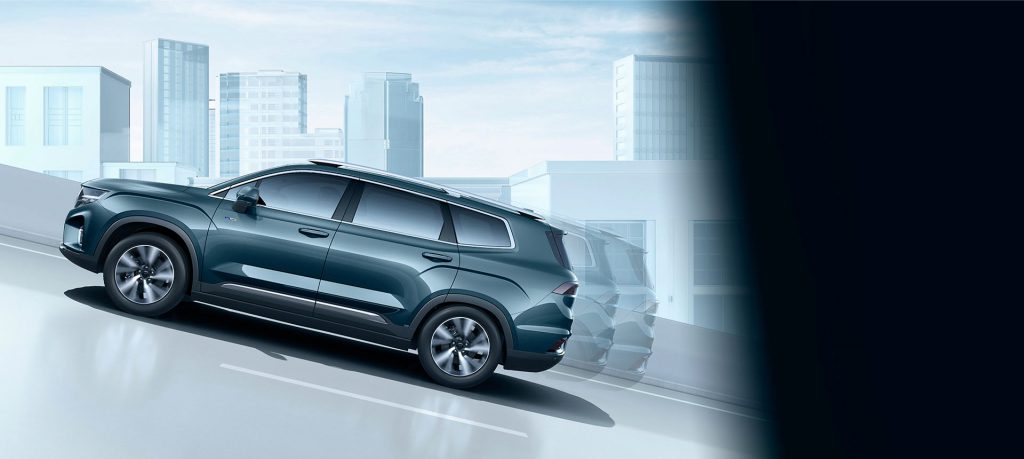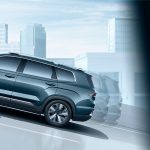 Hill Start Assist
Helps you climb steeper roads by holding your brakes when no driver input is detected while you're ascending hills.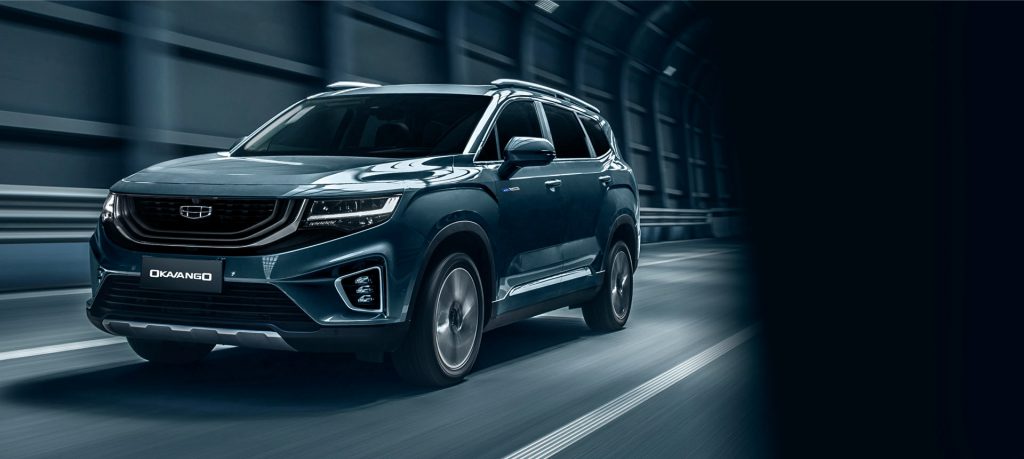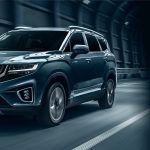 Central Locking with Speed Sensing Auto-Lock
Makes sure your car doors are locked while you're cruising for a safer drive. The Okavango keeps your family secured inside while you're out on the road.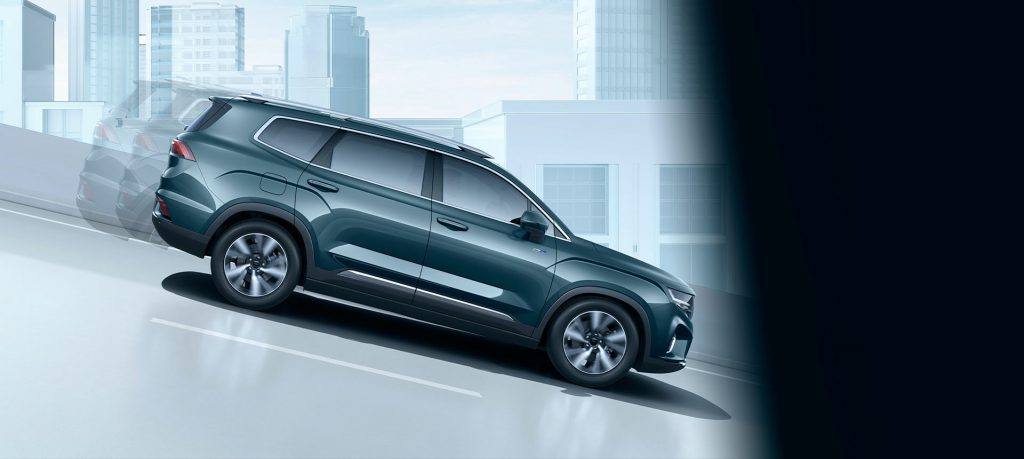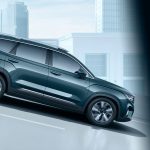 Hill Descent Control
Makes going down hills easier by preventing you from skidding forward when input is delayed during downhill driving.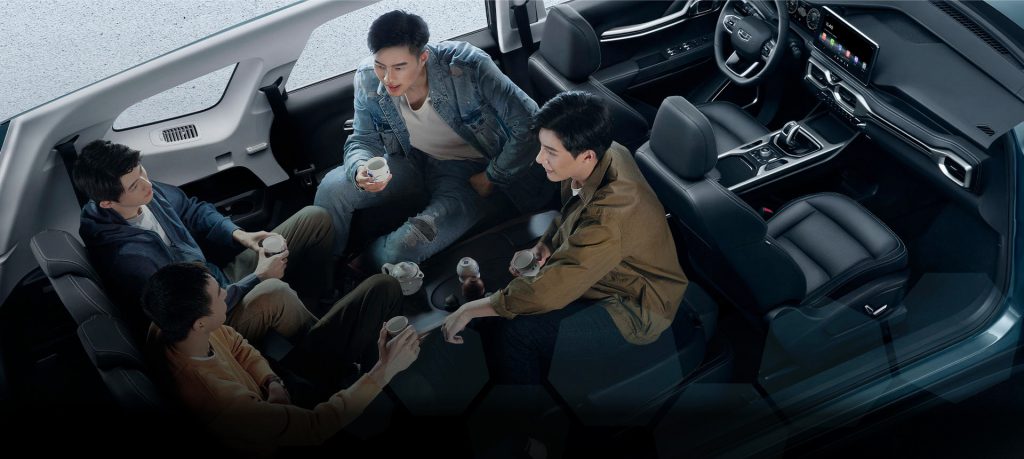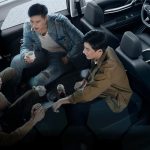 Wonderfully Distinct VERSATILITY
Make every drive distinct with the wonderful versatility that comes from the smart use of interior space.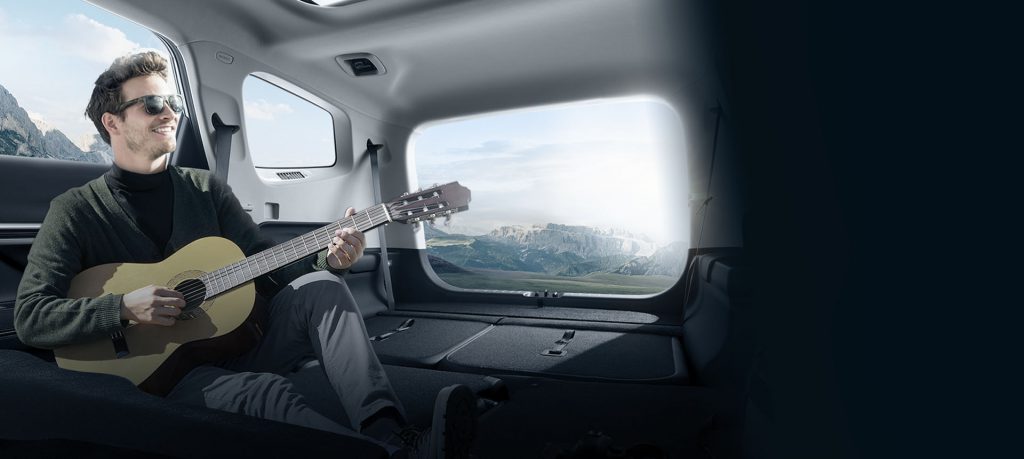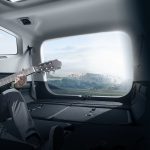 2.2m Flat Bed
Expansive and flat space when you need maximum legroom or storage space. The Geely Okavango is built to provide you and your family a wide space for all sorts of distinct wonders.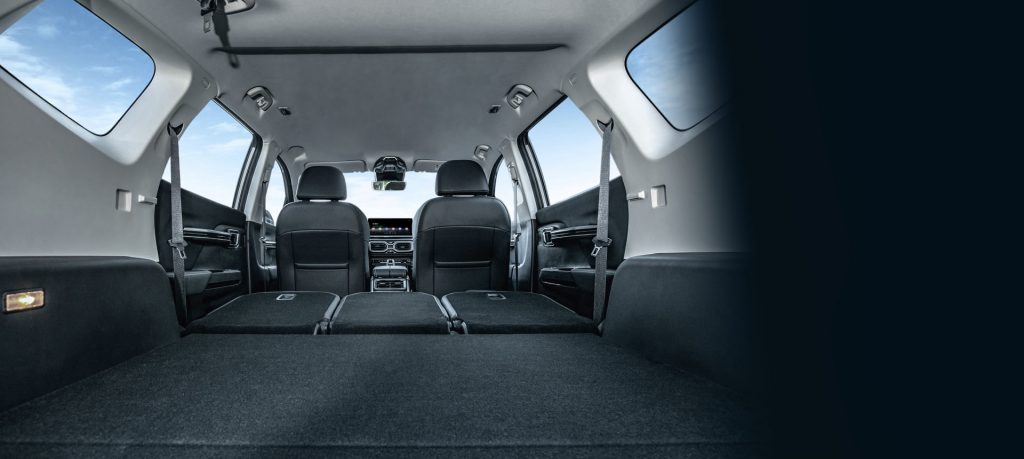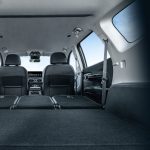 69% High Space Utilization Efficiency
Smartly uses the space so you and your family can enjoy the ride with a comfortable leg and headroom.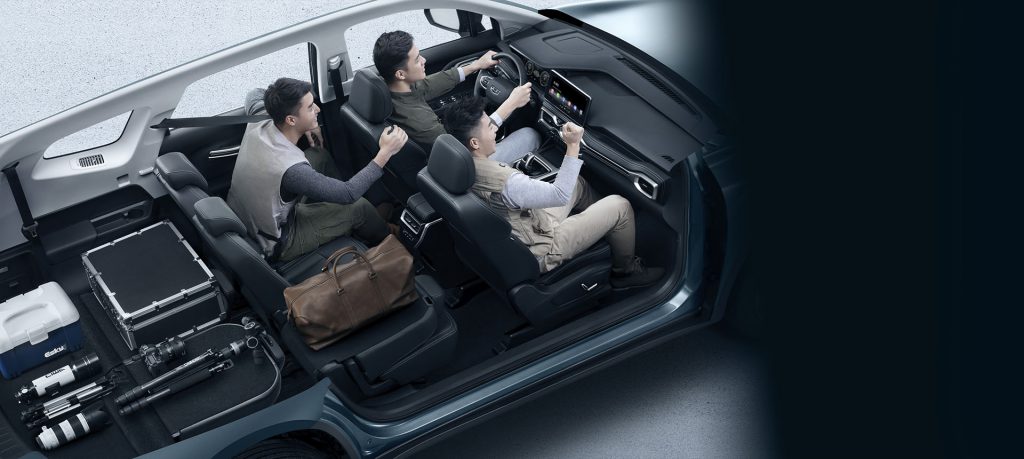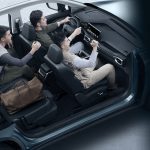 19 Seat Configurations
A wonderfully distinct space that adapts to whatever you need for every unique journey. The Geely Okavango is flexible enough to provide your family with the space it needs.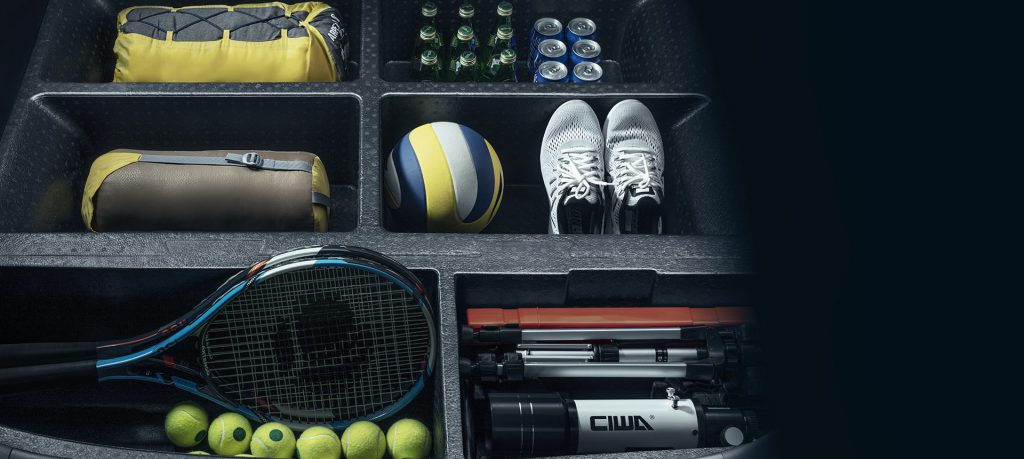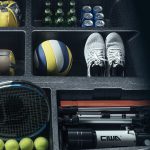 42 Storage Compartments
You and the family can enjoy organizing all your items and other essentials with tons of compartment spaces. Whether it's important files or kiddie toys, you can find a place for it inside the Geely Okavango.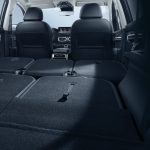 2050L of Storage Space (2nd and 3rd rows folded)
Let your family bring more of what they need along for the ride to make it comfier and more enjoyable.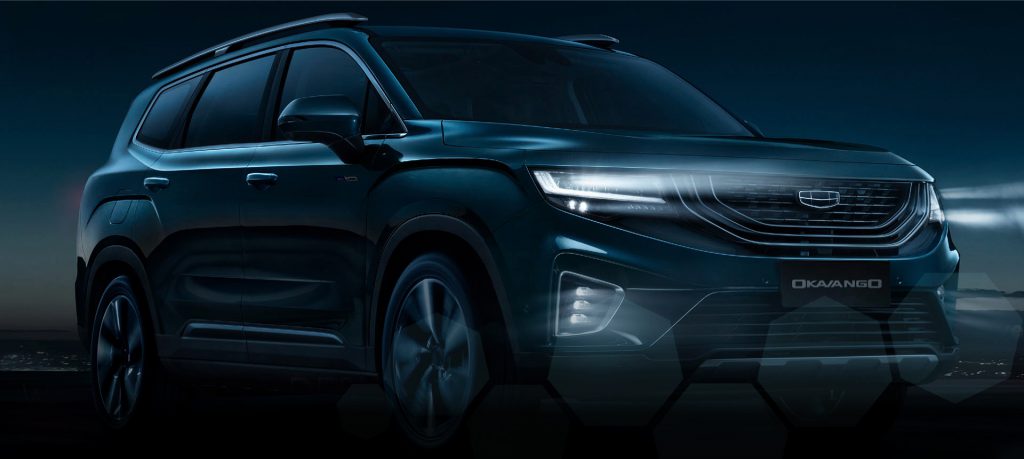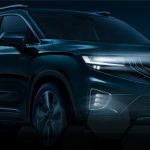 Wonderfully Distinct DESIGN
Be distinct whenever you're out on the drive with the stand-out, sculptured, and streamlined design.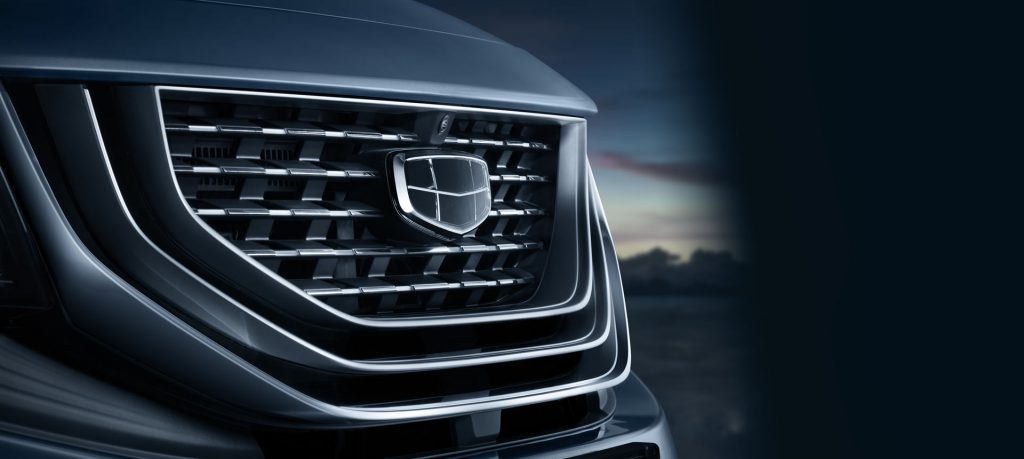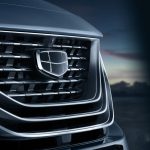 Cosmic Recall Front Grille
Elegant curves combined with sleek lines that turn heads on the road. Road trips with the family have just gotten more elegant.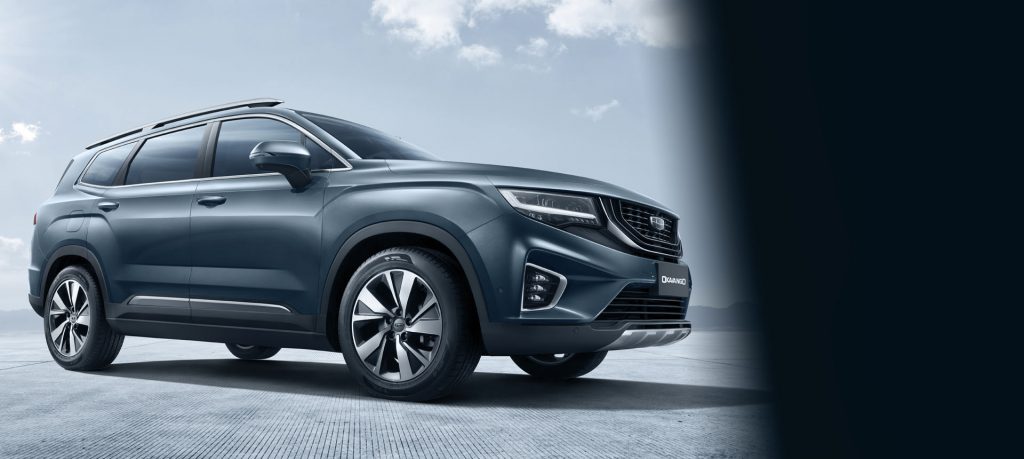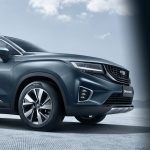 Sculptured Rigid Body
Command attention with the stylish and elegant exterior. Let your family enjoy the confidence of being driven by a sleek and elegant vehicle.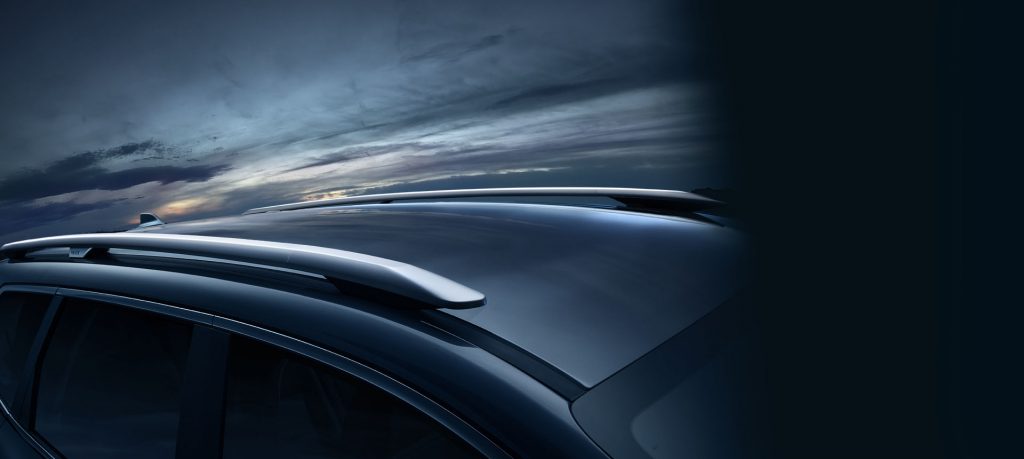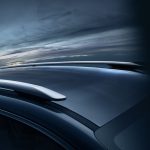 Skyline Dual-Track
Adds a streamlined look that makes the vehicle more eye-catching and sportier. Carrying bigger items now looks easier and more stylish.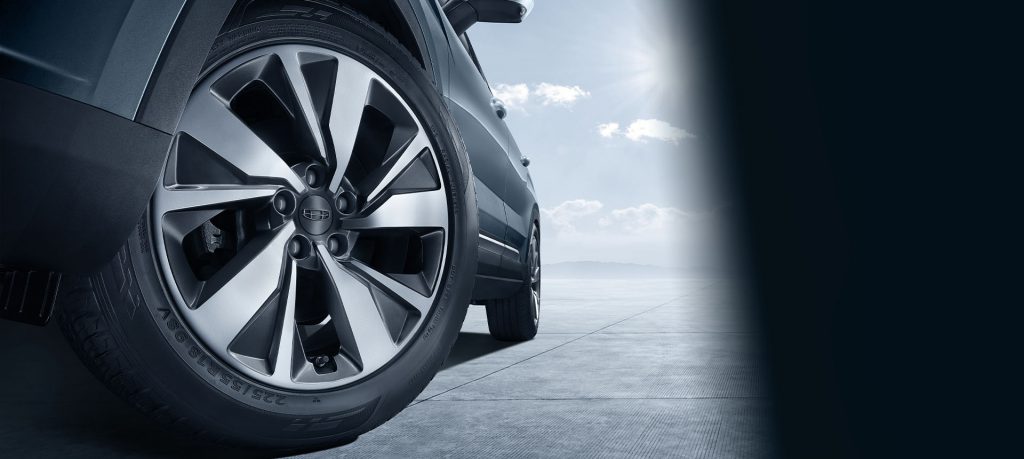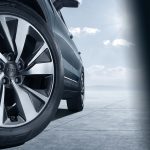 18-inch Wheels
Stand tall and look tough with shiny 18-inchers. Your family will enjoy smoother drives thanks to high ground clearance.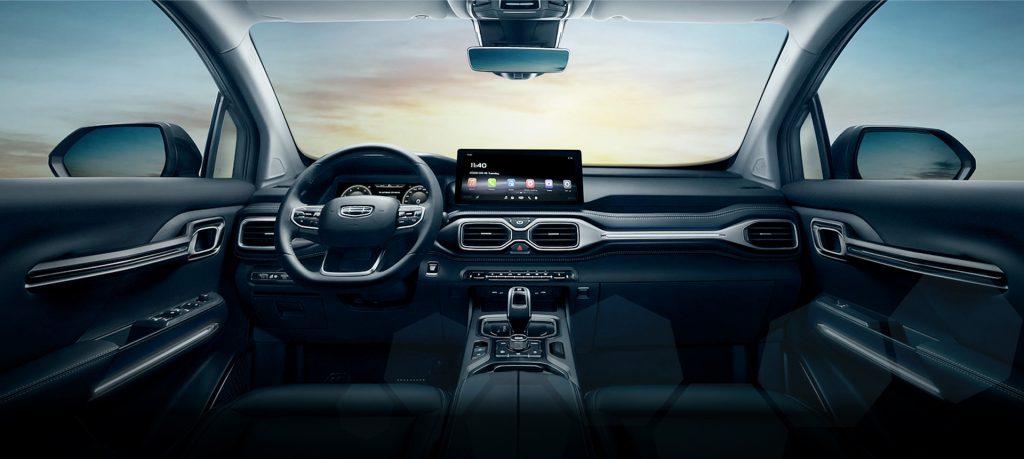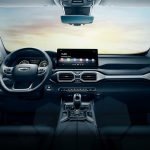 Wonderfully Distinct COMFORT
Every drive is a wonderful luxury with the comfort of beautiful interior design and premium materials.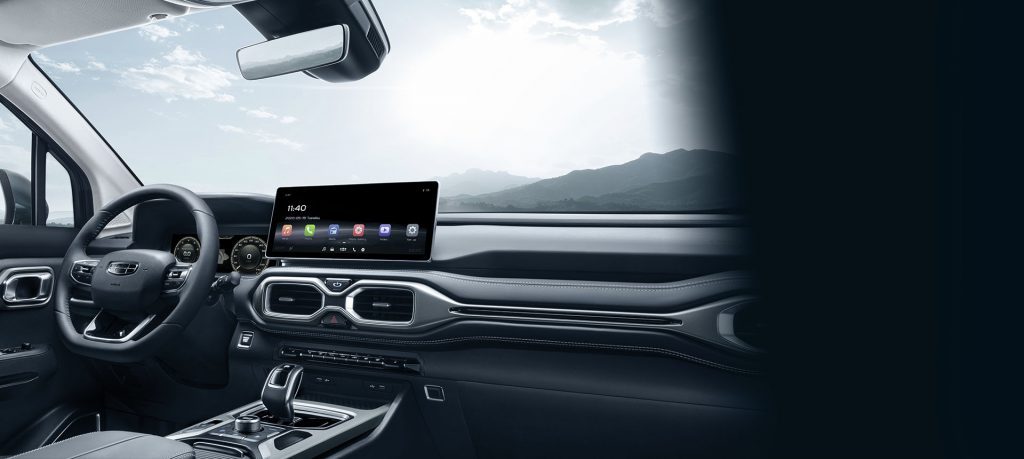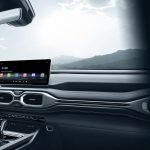 Elegant Dashboard
Enjoy driving wonderfully distinct luxury with a simply stylish dashboard. All the controls you need are easily accessible to make driving comfortable and hassle-free.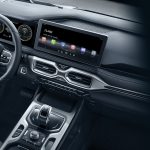 Through-Type Console
Smartly designed to give you more room and make driving more comfortable.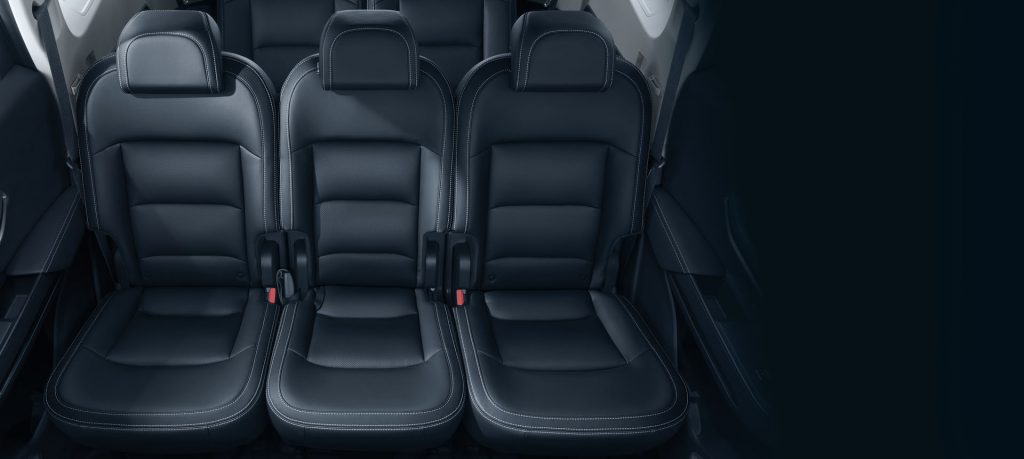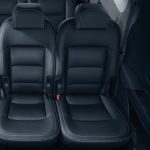 Premium Leather Seats
Soft and smooth seats for maximum comfort even during longer drives. Treat your family with nothing but luxury.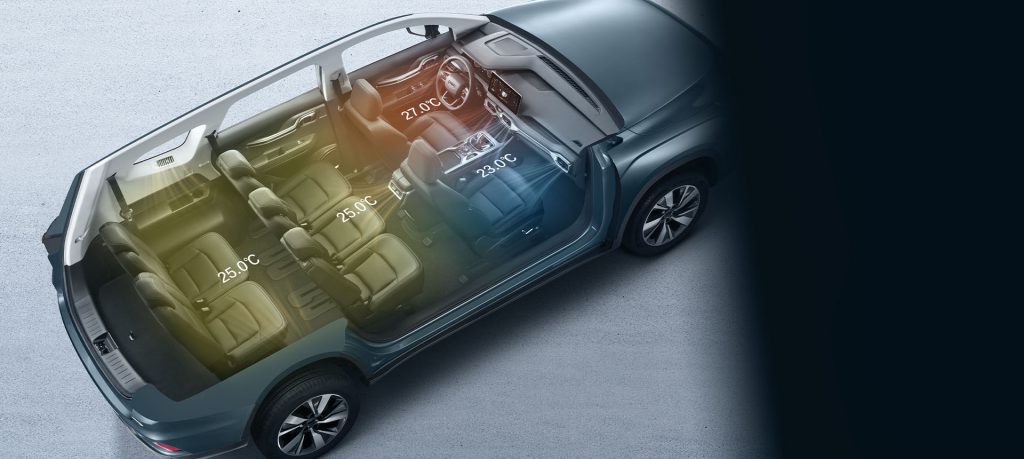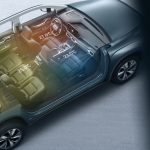 Triple Zone Intelligent A/C
Set the temperature to whatever your family wants thanks to the rear controls and 3rd-row vents. Whether they want it warm or cold, everyone in the family can control their temp.