Home > About Geely > Technology > Latest Technology
The G-Safety solution is a combination of active and passive safety systems that protect all people on the road, including the driver, passengers and pedestrians, both inside and outside the Geely car.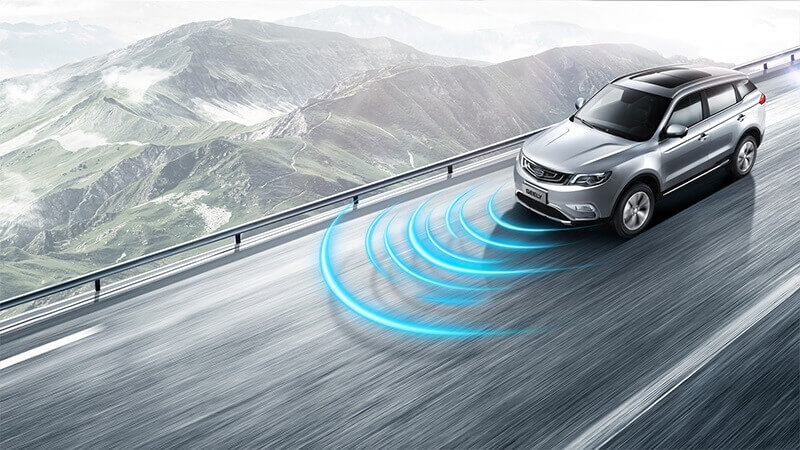 With concern for the safety of pedestrians, cyclists and large animals, Geely has developed a four-tier protection system that is responsible for detecting, preventing, avoiding and reducing injuries. Timely detection of potential hazards allows you to take the necessary measures and avoid an emergency.
The technology system which includes daytime running lights, LED taillights, built-in consoles and an intelligent voice control system, provide an excellent view and allow you to focus attention on the road. A focused driver is a safe driver.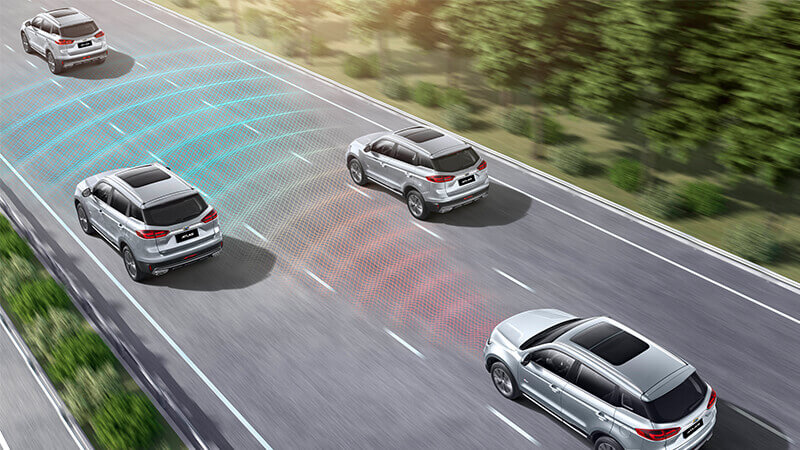 Intelligent driving system
Intelligent driving technologies help the driver to properly assess the road environment and provide a more pleasant and comfortable driving experience. The ACC adaptive cruise control automatically maintains a safe distance to the car in front, and the EPB electromechanical parking brake, the DYNAMIC EPS stabilization system, the AUTOHOLD function and the automatic parking system make the stop, turn and parking processes even easier.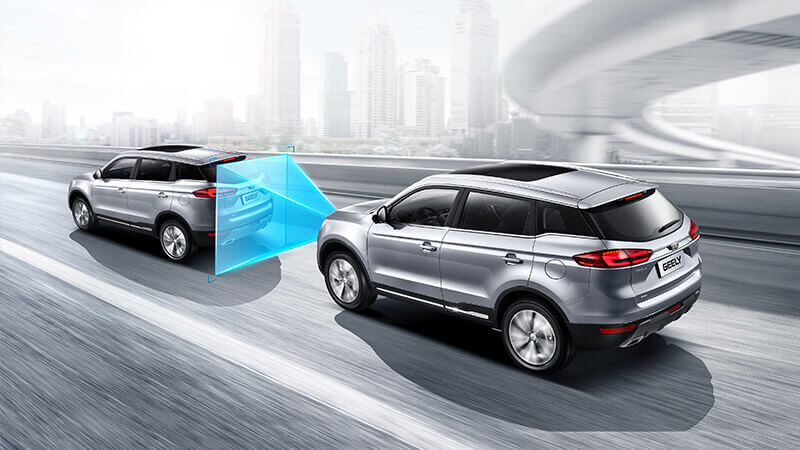 Active emergency prevention
Full confidence in security is only possible when all risks are reduced to zero. Active safety technologies such as the AEB autonomous emergency braking system, CDP controlled parking brake slowdown, and VDC course stability system help the driver avoid accidents or, if it is inevitable, reduce the severity of the consequences.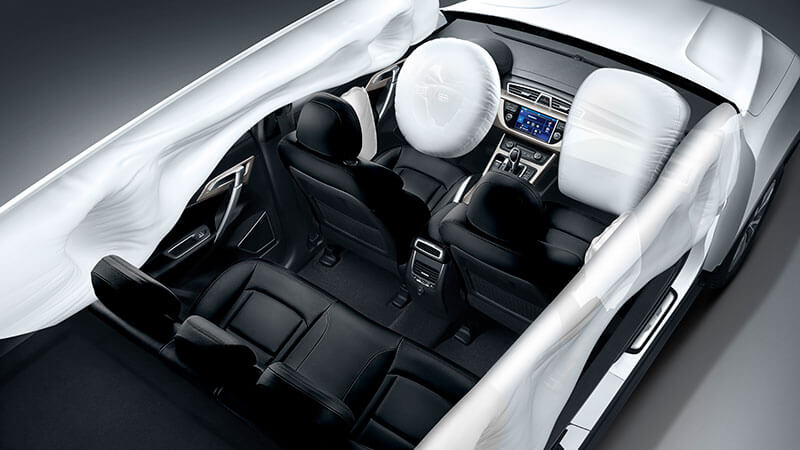 Passive security technologies
In the event of an accident, passive safety technology helps save the lives of people inside the vehicle. High-strength steel body, seat belts, airbags, thoughtful seat design and cabin device are designed to protect passengers and driver from injury.