Home > About Geely > Technology > Research and Design
Independent research is the key to Geely's development strategy in the area of innovation and global knowledge integration.
Geely Auto's mission is to produce good cars with the combination of high quality and modern technology. Therefore, the company's advanced technology and development strategy are based on independent research innovation and global knowledge integration.
Zhejiang Geely Holding Group has developed a global network of four research centers in Guangzhou, Hangzhou, Ningbo and Coventry. There are more than 10,000 researchers. Through active research activities, 14,000 patents were registered and Geely was recognized as one of the top ten brands in the field of China's intellectual property and innovation. Constant innovation and improvement are integral parts of Geely culture. However, innovation is not limited to -Research Center. The company's staff at all levels are responsible for improving product quality and production process.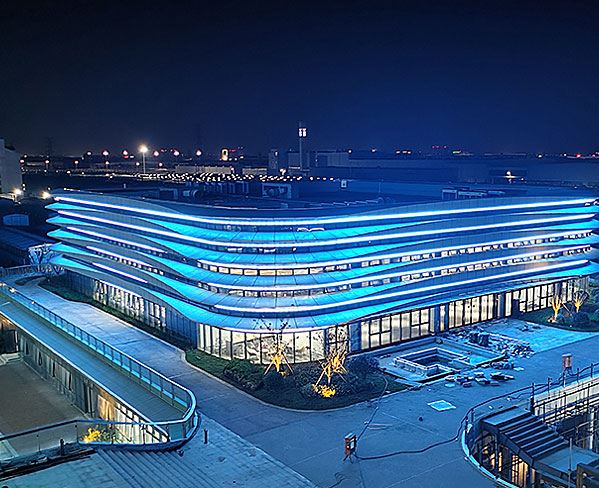 CEVT is Zhejiang Geely Holding Group's innovation centre in Gothenburg, Sweden, where it was established in 2013. Here, the team works on advanced research in the field of automotive technology, which requires large and powerful computer systems.
So, in 2013, Geely and Volvo together established the China Europe Vehicle Technology Center, or CEVT for short, in the heart of Volvo's home city of Gothenburg. The goal was to produce a shared platform that could be used by Volvo, Geely and also by two new brands that would leverage the shared expertise – the electric performance brand Polestar and the youthful Lynk & Co.
We've built a very diverse team with over 30 different nationalities at CEVT, each with different experiences and cultures, which really gave us a unique opportunity to truly create a global product.
Geely Auto 4 Development Pillar
Everyone should get a good car. In order to create such a car, a special general platform and architecture has been developed. Using these vehicles, you can produce good cars in a short time in a cost-effective way, And regularly expand the model series to take into account the current trend of the automobile industry.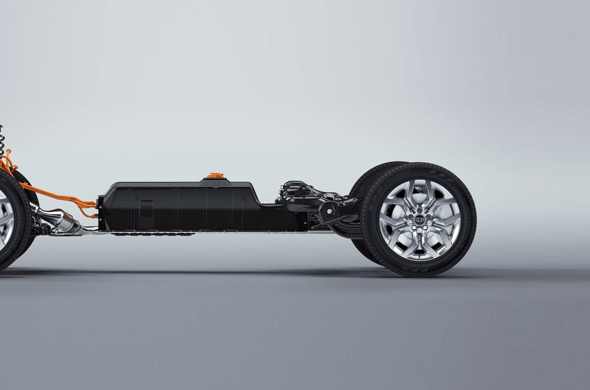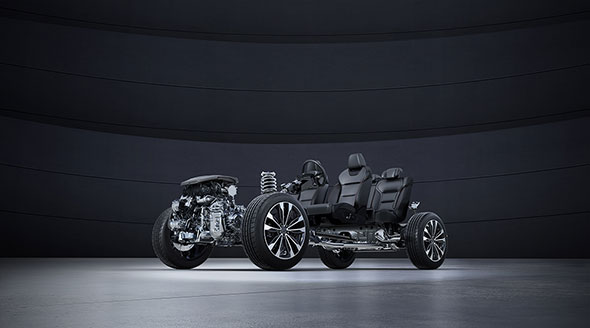 CMA- C segment Modular Architecture.
The next step in the process of unifying SUV module platform is to develop automobile structure. The first step for Geely Auto in this direction is to build a compact modular structure( A flexible and large-scale middle class vehicle CMA structure combines the advanced ideas of European researchers with the latest technologies from all over the world. The building is expected to become the basis for new products at Volvo line, lynk and Geely Auto. More efficient use of scale than conventional platforms, The new structure can be used in a variety of small and medium-sized vehicle models, including sedans, hatches, carriages, SUVs, SUVs, etc.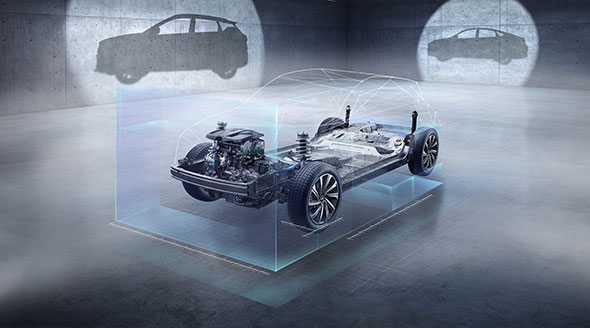 BMA- B segment Modular Architecture.
Highly flexible and scalable architecture meeting the requirements for Euro A to B-segment vehicles including SUVs, sedan, crossovers, wagons, and MPVs. Equipped with traditional powertrain, MHEV, HEV, PHEV and other powertrain types. Create a relaxed and pleasant driving experience for young people. High space utilization rate, successfully achieve "small car with large space", More than 5 million reliability verification mileage.
Life is the most precious thing. Geely takes care of his clients, so he puts safety first. The goal of the brand is to produce safe cars, not only for drivers and passengers, but also for pedestrians. In order to achieve this goal, we regard safety technology as one of the four pillars of brand development.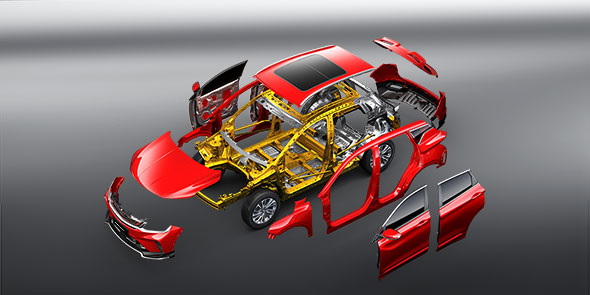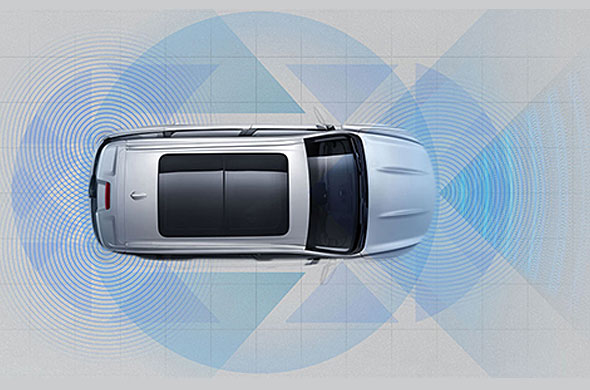 Due to the combination of active and passive safety technology, Geely's automobile safety zone extends to 360 degrees. Sensors and cameras detect security threats around the car and react as necessary to protect people inside and outside the car. Walkers, cyclists, and even large animals can feel safe in Geely's cars.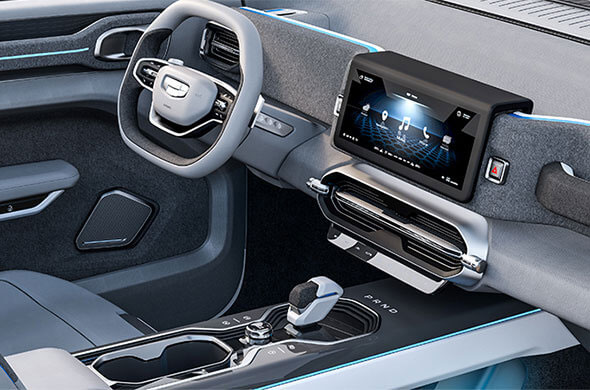 Geely technology allows drivers to focus on the road without distraction. LED daytime running light and led rear light can illuminate the road well under any weather conditions. Intelligent voice control system and built-in console make driving process more comfortable and safe.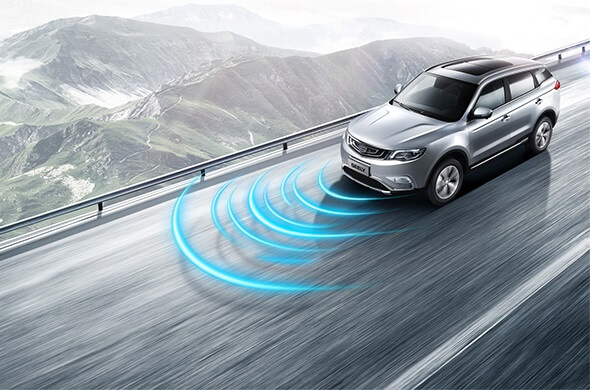 Thanks to the progress of high technology, computers that can respond more quickly have emerged. Geely assisted driving technology helps to overcome emergencies, avoid collisions or minimize injuries caused by accidents. In general, assisted driving can maintain a safe speed and distance between vehicles.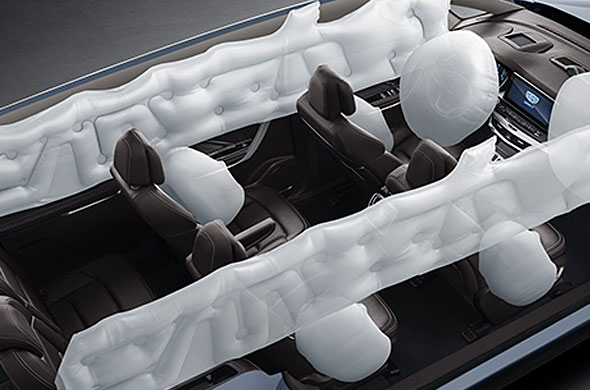 In the event of an accident, earth passive safety technology helps to protect the lives of passengers. The protection is provided by improving the high-strength steel shell, the intelligent safety belt and the air bag as well as the well-designed interior design.
At present, human beings are facing global challenges such as reducing emissions, protecting energy and sustainable development. This means that cars have to find a new energy source. Geely has high hopes for alternative fuel vehicles and is actively investing in the development of these fuels. Geely Auto not only developed electric vehicles, but also explored the production capacity of other alternative fuels such as methanol. In Iceland, the first test of such vehicles was successfully carried out with carbon recycling international.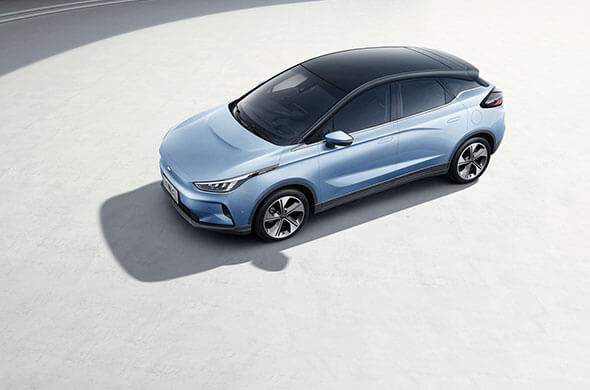 Geely highly appreciates the development prospect of smart cars. Geely helps improve and promote "smart cars" around the world by developing and applying its own automotive intelligence technology. In the future, "smart" cars will greatly improve driving experience, make driving safer, and change the relationship between drivers and cars.