Geely Automobile Holding Sales Volume For February 2022 Was 78,478 Units, Up Approximately 2% YOY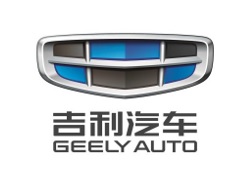 2022 March, 8th, Hangzhou, China, Geely Auto's Hong Kong-listed holding company (the Group) (HK.0175), announced that the total sales volume of the Group during the month of February 2022 was 78,478 units, an increase of approximately 2% from the same period last year, but down approximately 46% from January 2022, primarily due to the supply shortage of chips for body electronic stability program (ESP) and spring festival holiday effect.
In the new energy vehicle segment (including BEVs, PHEVs, and HEVs) the Group, which includes the sales of Geely, Geometry, Lynk & Co, Zeekr and Livan, sold 14,501 units in February with a market penetration of 18.5%, setting a new record.
The Group's exports volume was up approximately 34.5% YoY to 9,851 units, in the month of February 2022, among which, the sales volume in the Middle-East market has increased by 118% as compared with the corresponding period last year. In terms of models, Tugella, retained its position as the best-selling model in the Coupe C segment in Saudi Arabia, breaking through the price ceiling of Chinese car brands in the local market with a price of 107,000 riyals (about 180,000 RMB). Another star model, Coolray has ranked top 3 in terms of sales volume in the segment market of Philippines, Saudi Arabia, Qatar and Kuwait respectively for a long time. In February, Geely's largest flagship store in Africa was opened in Cairo, Egypt, and during the same period, All-New Emgrand (the fourth-generation of Emgrand) was launched in the Philippines, aimed at the largest segment market, the subcompact sedan market there.
The total sales volume of Lynk & Co was 10,524 units. The black version of Lynk & Co 05+ model was also officially released, adding a new member to the SUV family of Lynk & Co. In addition, Ma Qinghua, a famous racing driver also joined the Lynk & Co team in February, becoming the only Chinese driver in the 2022 WTCR, to start a new journey. It is expected that with the join of Ma Qinghua, Lynk & Co team may make a new breakthrough after Lynk & Co has become the first team who won the WTCR champion for 3 consecutive years in the history of WTCR event.
The Group's ZEEKR-branded vehicles started batch-delivery on 23 October 2021. Since then and up to the end of February 2022, a total of 12,453 units of ZEEKR-branded vehicles, were delivered. Among them, 2,916 units were delivered in February.